In the heart of Mexico's wine country, Valle De Guadalupe, where rolling vineyards stretch across the landscape, stands the acclaimed Lechuza Winery, home to the exquisite Vino Lechuza label. At the forefront of this winemaking haven is the visionary wine maker, Kristin Magnussen. Together, they form an extraordinary combination of soulful elegance, innovation, and passion, attracting wine enthusiasts from around the globe. There is a fascinating story behind Lechuza Winery Vino Lechuza and the mastery of Kristin Magnussen, offering an insightful journey into the world of wine tasting in Valle De Guadalupe. Lets go!
Lechuza Winery, founded in 2014, emerged as a dream brought to life by the Gutierrez and Magnussen families. As the first American and Mexican winery collaboration in Valle De Guadalupe, Lechuza Winery represented a fusion of cultures and a shared commitment to creating exceptional wines. The name "Lechuza" pays homage to the barn owl (lechuza in Spanish), which serves as the winery's guardian spirit, symbolizing wisdom, intuition, and protection over the vines.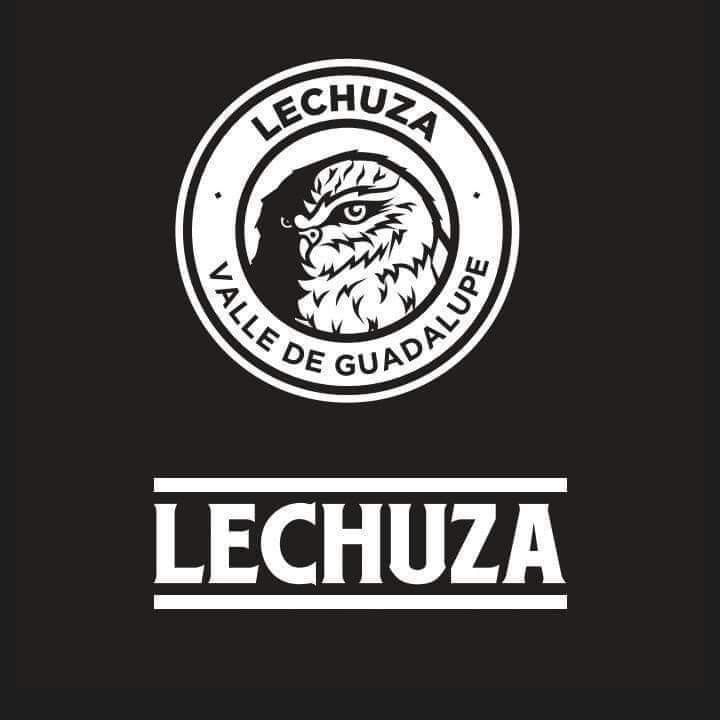 At the core of Lechuza Winery lies Vino Lechuza, a label that epitomizes the essence of Valle De Guadalupe's terroir. With a focus on producing small-batch, artisanal wines, Vino Lechuza showcases the region's signature grape varieties, such as Nebbiolo, Tempranillo, and Grenache. Each vintage reflects the vineyard's unique characteristics, presenting a spectrum of flavors that are as bold as they are balanced.
Kristin Magnussen, the talented wine maker and co-owner of Lechuza Winery, is a driving force behind the success and recognition of Vino Lechuza. A native of Southern California, Kristin brings a distinct perspective to her craft, infusing her wines with an artistic touch and a deep respect for the land. Her journey into winemaking began under the tutelage of her father, a seasoned winemaker, and her continued exploration of the world's winemaking regions further honed her skills and passion.
A Commitment to Sustainable Practices
Beyond crafting exceptional wines, Kristin Magnussen and the Lechuza Winery team are dedicated to environmentally responsible practices. Embracing sustainable viticulture, the winery employs organic farming techniques, minimizes water usage, and implements energy-efficient processes. This commitment to sustainability not only respects nature but also enhances the quality and authenticity of Vino Lechuza wines.
Wine tasting at Lechuza Winery is an immersive experience that goes beyond the palate. Visitors are welcomed into a stunning tasting room overlooking the vineyards, where they can indulge in the beauty of the surroundings while savoring the wines. Knowledgeable staff guide guests through the tasting journey, providing insights into the winemaking process, the uniqueness of each wine, and the vineyard's history.
The Exquisite Vino Lechuza Selection
Vino Lechuza Nebbiolo: This flagship wine embodies the spirit of the region's Nebbiolo grapes. With its deep ruby color and aromas of red fruits, spices, and leather, the Vino Lechuza Nebbiolo captivates the senses. On the palate, it presents elegant tannins, a velvety texture, and a long-lasting finish, making it a true expression of Valle De Guadalupe's terroir.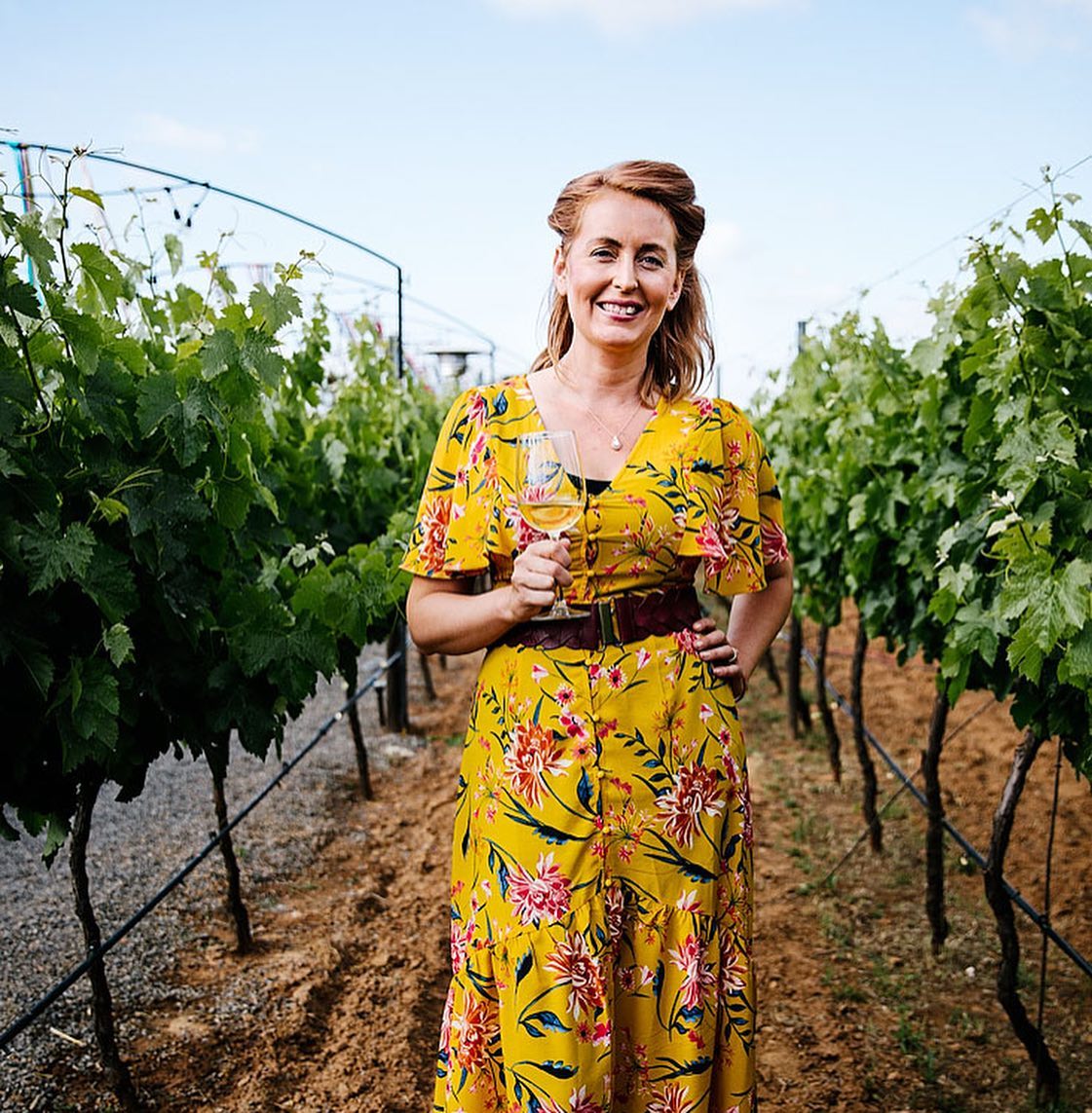 Vino Lechuza Tempranillo: Reflecting the boldness and charm of Tempranillo, this wine exudes notes of ripe blackberries, tobacco, and cedar. With a rich and structured body, the Vino Lechuza Tempranillo is a testament to Kristin Magnussen's artistry in blending tradition with innovation.
Vino Lechuza Grenache: This delightful wine showcases the vibrancy and vivacity of Grenache. Bursting with aromas of red cherries, lavender, and white pepper, it offers a delightful contrast of freshness and complexity.
Lechuza Winery Vino Lechuza, with its dedication to preserving the spirit of Valle De Guadalupe, and the masterful touch of Kristin Magnussen, exemplifies the heart and soul of Mexican winemaking. The fusion of tradition, sustainability, and artistic expression creates a collection of wines that celebrate the unique terroir of the region. A visit to Lechuza Winery offers not only an unparalleled wine tasting experience but also a glimpse into the passion and creativity that drives Kristin Magnussen and her team to create wines that leave a lasting impression on every discerning palate. For those seeking an authentic and soulful exploration of wine in Valle De Guadalupe, Lechuza Winery Vino Lechuza is a destination not to be missed.
Visit LECHUZA WINES
Make a reservation at Vinos Lechuza
Address: Carretera Tecate-Ensenda Km 82.5, Valle de Guadalupe, Francisco Zarco (Valle de Guadalupe), B.C.
Baja's Valle De Guadalupe:
The wine in the Baja Valle De Guadalupe is a true testament to the region's exceptional terroir and winemaking prowess. Located in Baja California, Mexico, this renowned wine destination boasts a unique Mediterranean climate, characterized by warm days, cool nights, and oceanic influences, creating the perfect environment for grape cultivation. The valley's diverse soils and microclimates contribute to the production of a wide array of grape varieties, including Cabernet Sauvignon, Merlot, Nebbiolo, Tempranillo, and Grenache.
The winemakers of Valle De Guadalupe are deeply committed to sustainable viticulture, emphasizing organic and biodynamic practices that respect the land and its natural resources. This approach not only yields exceptional grapes but also imparts distinct flavors and characteristics to the wines.
The wines of Baja Valle De Guadalupe are celebrated for their bold and complex profiles, showcasing rich fruit flavors, balanced acidity, and refined tannins. Whether exploring red, white, or rosé wines, visitors to this enchanting region are treated to an unforgettable wine experience, where each sip tells the story of the land, the passionate winemakers, and the timeless traditions that have shaped the valley into a wine lover's paradise.