Entrevalle Hotel Boutique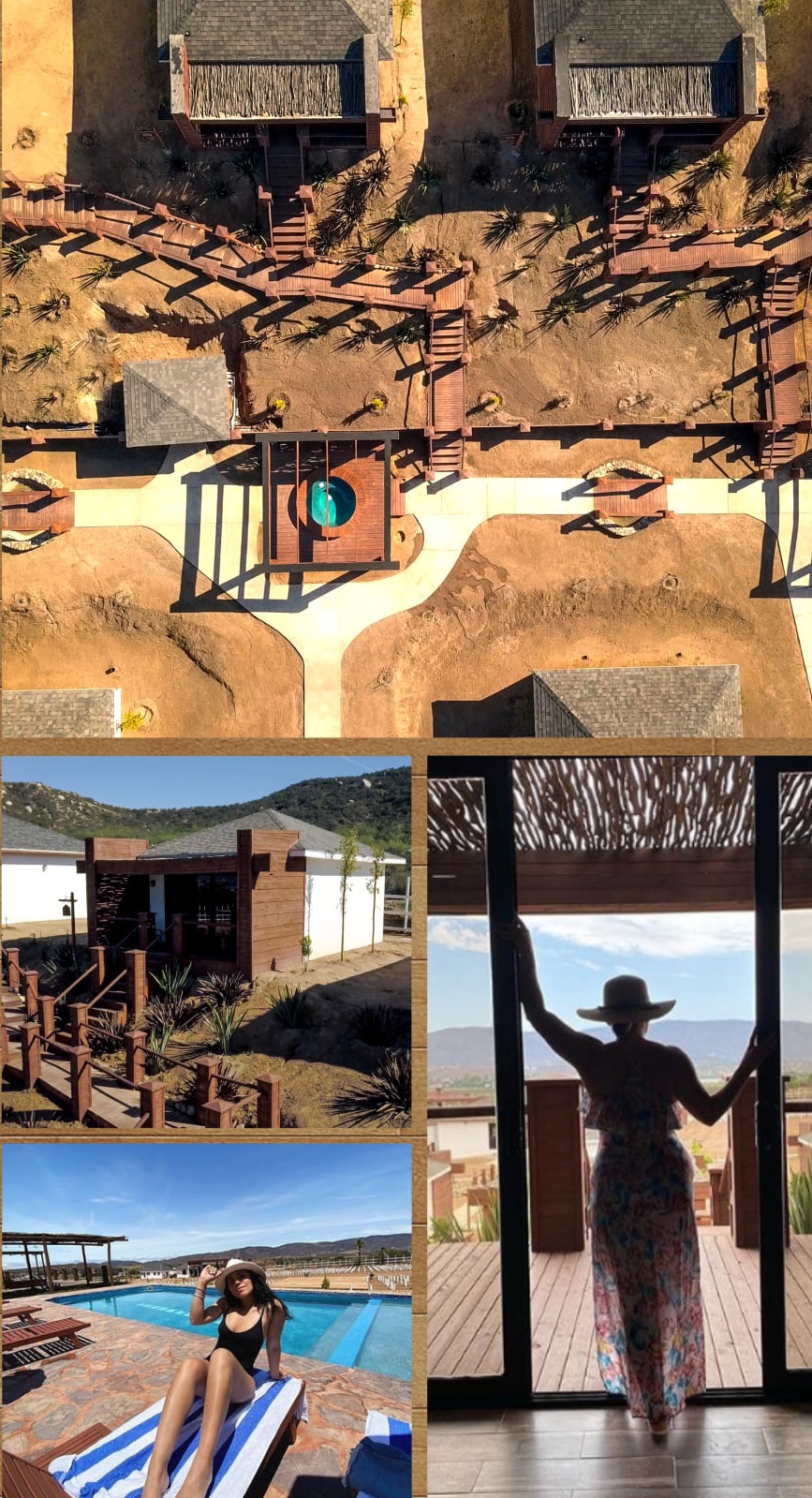 Save 15% at Entrevalle Hotel Boutique with your Ride Baja Mexican Insurance policy.
Entrevalle Hotel Boutique is an amazing new property located in the heart of the Baja's Valle De Guadalupe. It is a private and secure property that sits directly on a small vineyard. With a 24/7 onsite host with the most. Entrevalle is one of the most amazing locations you can choose to stay at in the Valle De Guadalupe!
Entrevalle Hotel Boutique includes 16 individual large villas with the most amazing amenities and decor. These are some of the largest and most modern villas in the Valle De Guadalupe. These rooms are simply immaculate with beautiful stone and tile work throughout. The villas include quality furniture, comfortable bedding, refrigerator, coffee maker, and bedding, and televisions with standard cable and Netflix. Each villa has a great patio where you can relax while drinking your morning coffee or sip wine as you overlook the entire property.
Entrevalle Hotel Boutique is perfect for weekend getaways, private events, or weddings. Call them now and book that getaway! This beautiful Valle De Guadalupe location also includes an amazing pool, clubhouse, and three private Jacuzzis that are ready for use year around.
Book your stay at Entrevalle Hotel Boutique now!
Reservations: 011526642125287